More and more teenagers and adults need to straighten their teeth, but few know of Invisalign, the invisible appliance for realigning teeth. This is a technique in which MC20 specializes, but not just that. We took a step forward by providing a tool to propose you: SmileView.
So let's see what the Invisalign system is and why you should also use SmileView to preview how your smile can become.
Invisalign: an innovative and invisible technique for straightening teeth
The Invisalign method is based on a series of transparent and removable aligners that act on the teeth, gradually bringing them to the coveted position. This wire-free dental appliance guarantees the patient a safe and comfortable result and is the most effective solution for straightening teeth.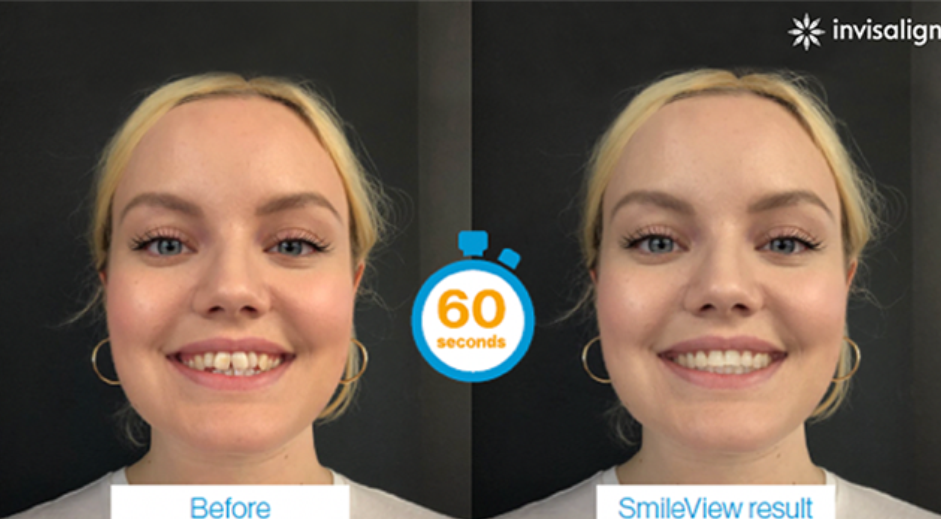 Not only that: for the simple fact of being invisible no one will know that you are carrying out an orthodontic treatment. The removable, though, allows you to eat and drink when and what you want, but also to do a thorough dental cleaning with toothpaste, brush, and dental floss.
Lastly, Invisalign is convenient as it has no wires and metal parts that could cause mouth injuries during treatment. Many spontaneously decide to use this innovative method for their orthodontic treatment, however, others do not trust this technique yet. That's why MC20 has made available SmileView, an innovative tool designed for patients of dentists like you. Let's see what it is.
SmileView: what it is and why you should use it
SmileView is a non-clinical online tool, designed to show each person what their smile looks like in 60 seconds. In an instant, simple and fast way, anyone can see how Invisalign will change his smile, comparing the current situation with the expected results.
The successful dentist makes available for his patients SmileView to start a conversation on the subject and improve patients' perception of Invisalign: one thing is to tell about a beautiful smile, another is to show it and this is possible in just 60 seconds. To date, all patients who have used SmileView are satisfied with the system, which allows them to preview their new smile, the one they will be able to get from an Invisalign treatment.
Invisalign Doctor Site
Behind the SmileView tool is the Invisalign Doctor Site that allows you to register patients, customize photos and add the studio logo, and then virtually apply the orthodontic treatment with Invisalign. Not only that: the system generates a QR code and a leaflet, to be used to promote the dental practice.
How to use the SmileView tool in everyday life? Simple: patients can fine the leaflet at the reception or in the waiting room and used as a tool to start the conversation with the dentist about the benefits and advantages of the invisible Invisalign device and the treatments that can be done in the office.
Secondly, SmileView allows you to complete personalized advice for patients who have already decided to use the invisible orthodontic brace Here, then, is an invitation to also look for more information on SmileView in the office of your trusted dentist and request an orthodontic treatment with Invisalign.
Seeing their new smile on their smartphone can be an additional incentive to go to the dental office to start treatment with invisible aligners right away.
In conclusion, SmileView is the tool that involves you personally to straighten the teeth, makes you participate in the progress achieved, and leads you to choose the innovative treatment with Invisalign with greater conviction.
Contact us to find out more!